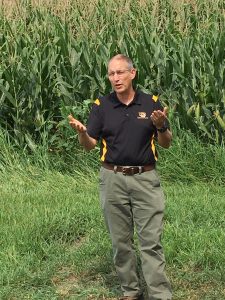 More than 50 farms across the state are participating in a series of strip trials with the University of Missouri and its partners.  Nutrient Management specialist John Lory…
One of the strip trials features testing of fungicide applications.  Lory says 11 sites took part.
University of Missouri nutrient management specialist John Lory says signups for new plot sites will take place this fall.
Lory was our guest Wednesday afternoon on Ag Insight: