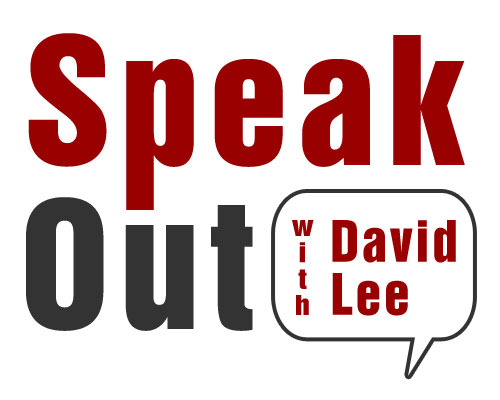 SpeakOut is a public affairs program that airs Monday through Thursday on 95.3 KDKD at 9:40 a.m.  You can also listen to archived SpeakOut programs right here.  Each segment is saved for seven days. SpeakOut is hosted by KDKD News & Public Affairs Director, David Lee.

Recent SpeakOut programs:
Monday: 11/20-AMANDA JOHNSON FROM BRIGHT FUTURES CLINTON TELLS US ALL ABOUT THIS YEAR'S 'ANGEL TREE' PROGRAM' AND HOW YOU CAN HELP OUT…AND THIS YEAR IT'S EASIER THAN EVER.  Thanks Amanda for your passion.  A lot of kids in Clinton will have a better Christmas because of your, and others, hard work!  David Lee

Tuesday: 11/21-JAKE KENNEY AND JUSTIN WELLS FROM HENRY ELEMENTARY AT THE CLINTON SCHOOL DISTRICT TALK ABOUT DIFFERENT PROGRAMS AND COMMUNITY INVOLVEMENT ACTIVITIES…BUT THE MAIN EMPHASIS DURING THE PROGRAM WAS HOW THEY ARE GETTING THE COMMUNITY INVOLVED WITH THE STUDENTS AND THE DISTRICT.  Jake and Justin are a couple of fun guys but you can tell they take their jobs and the well-being of their students very seriously.  The Clinton School District is lucky to have people like this.  David Lee

Wednesday: 11/15-HENRY CO. SHERIFF KENT OBERKROM TALKS ABOUT THE BOY SCOUT BREAKFAST, DEATHS IN JAILS AND PRISONS, DRIVING DURING THE HOLIDAYS AND MORE. 
Thursday:  11/16-DR. WILLIAM DAILEY AND INFECTION PREVENTIONIST MARY OYLER FROM GVMH TALK ABOUT THE PROPER USE AND OVERUSE OF ANTIBIOTICS AND MORE.  A lot of good stuff on today's program for you and your family that you need to know.