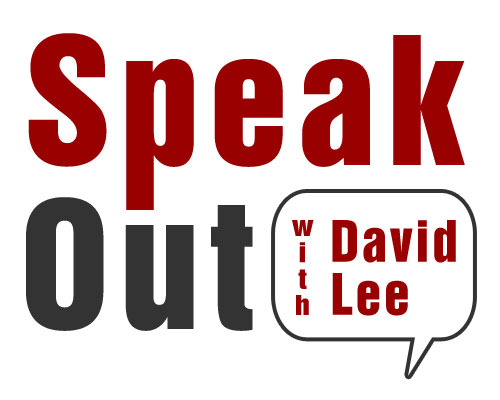 SpeakOut is a public affairs program that airs Monday through Thursday on 95.3 KDKD at 9:40 a.m.  You can also listen to archived SpeakOut programs right here.  Each segment is saved for seven days. SpeakOut is hosted by KDKD News & Public Affairs Director, David Lee.

Recent SpeakOut programs:
Monday: 8/21-HEATHER KNIGHT WITH THE LOWRY CITY COMM. BETTERMENT COMMITTEE TALKS ABOUT THE GREAT LINE-UP THEY HAVE THIS YEAR FOR 'MUSIC ON MAIN STREET'.  THERE ARE A LOT MORE ACTIVITIES PLANNED FOR SEPT. 9TH AS WELL.

Tuesday: 8/22-DEANNA HENDRICH FROM THE GVMH FOUNDATION TALKS ABOUT THE 'SOIREE IN THE GOLDEN VALLEY, A GVMH STREET FAIR'.  FIND OUT ABOUT THIS FUNDRAISER COMING UP NEXT MONTH AND WHY THEY ARE RAISING FUNDS…WHAT THEY ARE DOING MAY HELP YOU OR A FRIEND OR FAMILY MEMBER SOME DAY.

Wednesday: 8/23-ARIADNE ROSENTHAL, A FOREIGN-EXCHANGE STUDENT FROM GERMANY HERE IN CLINTON TALKS ABOUT HER TWO WEEKS IN THE U.S. SO FAR, WHAT IT'S LIKE IN GERMANY, LIVING WITH ERIC AND ANNIE AND THEIR TWO BOYS, FOOD AND A LOT MORE.  SHE WILL BE BACK ON SPEAKOUT IN JUNE OF NEXT YEAR!
Thursday:  8/17-KYLE ADKINS, MIKE MURRAY AND DR. GARRET CHILD FROM GVMH TALK ABOUT NEW DOCTORS ADDED TO GVMH, KYLE'S NEW JOB, MIKE IS NEW TO THE AREA…AND MORE.  Good guys and we had fun on today's program.   David Lee