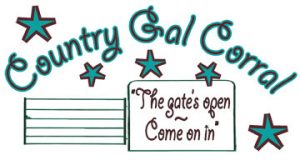 Join author and speaker, Brenda Black, each week as she swings wide the gate and invites you to circle up at the Country Gal Corral. It's a place to share life and all of its beautiful, often unpredictable blessings from God! It's all about country livin', good eatin', hot topics, cool fun, and a whole lot of down home philosophy. We hope you'll wander by where the gate's open and ready for company.
Country Gal Corral can be heard each Monday, Wednesday, and Friday on Ag 1280. Each show will air at 9:35 a.m. and also at 3:35 p.m. Plus you can listen to recently aired segments right here.
Brenda's Weekly Recipes
Beef Stroganoff in the Crockpot
Country Gal Corral Archived Shows
September 22 – The Mundane Task of Maters
September 20 – Fresh Tomato Salsa
September 18 – A Fashion Statement
September 15 – Thursday's Child
September 13 – Old-Fashioned Apple Pie
September 11 – Thank God for Grandparents
September 8 – A Heavenly Lesson
September 6 – Beef Stroganoff in the Crockpot
September 4 – Community in Tragedy
September 1 – The Ring of Liberty
August 30 – Stuffing Topped Chicken
August 28 – Hats Off
August 25 – Discerning Learning
August 23 – Eclipse Eclair
August 21 – In the Dark
August 18 – Get Ready for Total Eclipse Monday
August 16 – Spicy Beef Dip
August 14 – A Salute to the Dog Days of Summer
August 11 – State Fair Wear
August 9 – Zucchini Fritters
August 7 – Z is for Zucchini
August 4 – Star Gazing
August 2 – Skillet Fried Corn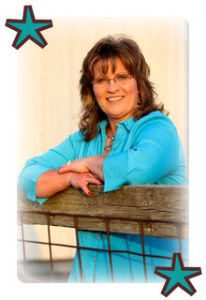 About Brenda Black
Brenda Black is an inspirational speaker, author, columnist and publicist with more than 2,500 published works. She owns and operates "The Word's Out." Her news, feature, editorial and devotional articles consistently appear in regional magazines and newspapers and in Ag industry and Christian publications nation-wide. She is the author and editor of several books, including Were You Born in a Barn – 2nd Edition, released in 2015. Actively involved in agriculture as a beef cattle farmer with her husband Alan, Brenda also is an advocate for farming families statewide. She is a past president of the Missouri CattleWomen's Association, and was doubly honored in 2013 as the "Missouri Cattle Woman of the Year" and the first Missouri State Fair's "Woman in Ag of the Year." Brenda recently fulfilled simultaneous roles on the national scene as the Region 3 Representative to the American National CattleWomen's Communications Committee for five years and served six years on the national Cattlemen's Beef Board, appointed by the U.S. Secretary of Agriculture. In 2014, Brenda was selected as one of three women to represent the CBB at the USDA Agriculture Outlook Forum in Washington, DC. Her favorite focus, however, is working alongside her pastor husband, lovingly ministering to a rural congregation near Deepwater, Mo. They have two grown sons, Austin and Cooper, and one daughter-in-LOVE, Laura. Brenda volunteers as a Sunday School Teacher and a member of the Ohio Christian Church worship team and is blessed to lift up the burdens of many through prayer and encourage others with genuine care.
Submit your country stories, tasty recipes, and more by email – countrygalcorral@gmail.com